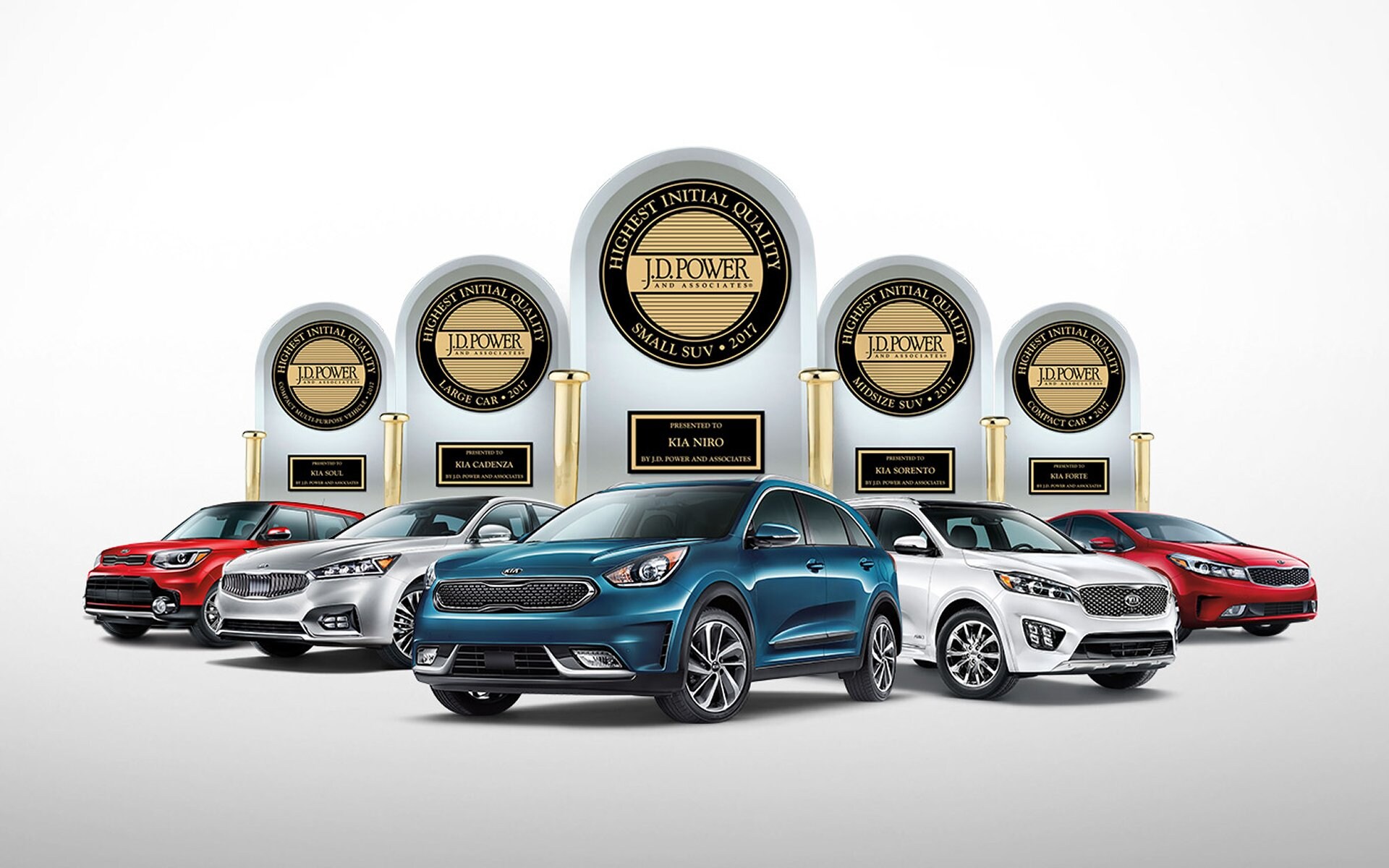 Highest ranking nameplate for the second straight year.
"HIGHEST RANKED LARGE CAR, COMPACT CAR, SMALL SUV, MIDSIZE SUV, AND COMPACT MULTI-PURPOSE VEHICLE IN INITIAL QUALITY"
Kia proudly achieves the #1 spot in J.D. Power's 2017 Initial Quality Study, making it the second year in a row that the brand ranks highest in the entire industry. And given Kia's commitment to constant growth, its improved score reveals that Kia's new-vehicle quality is at its best yet.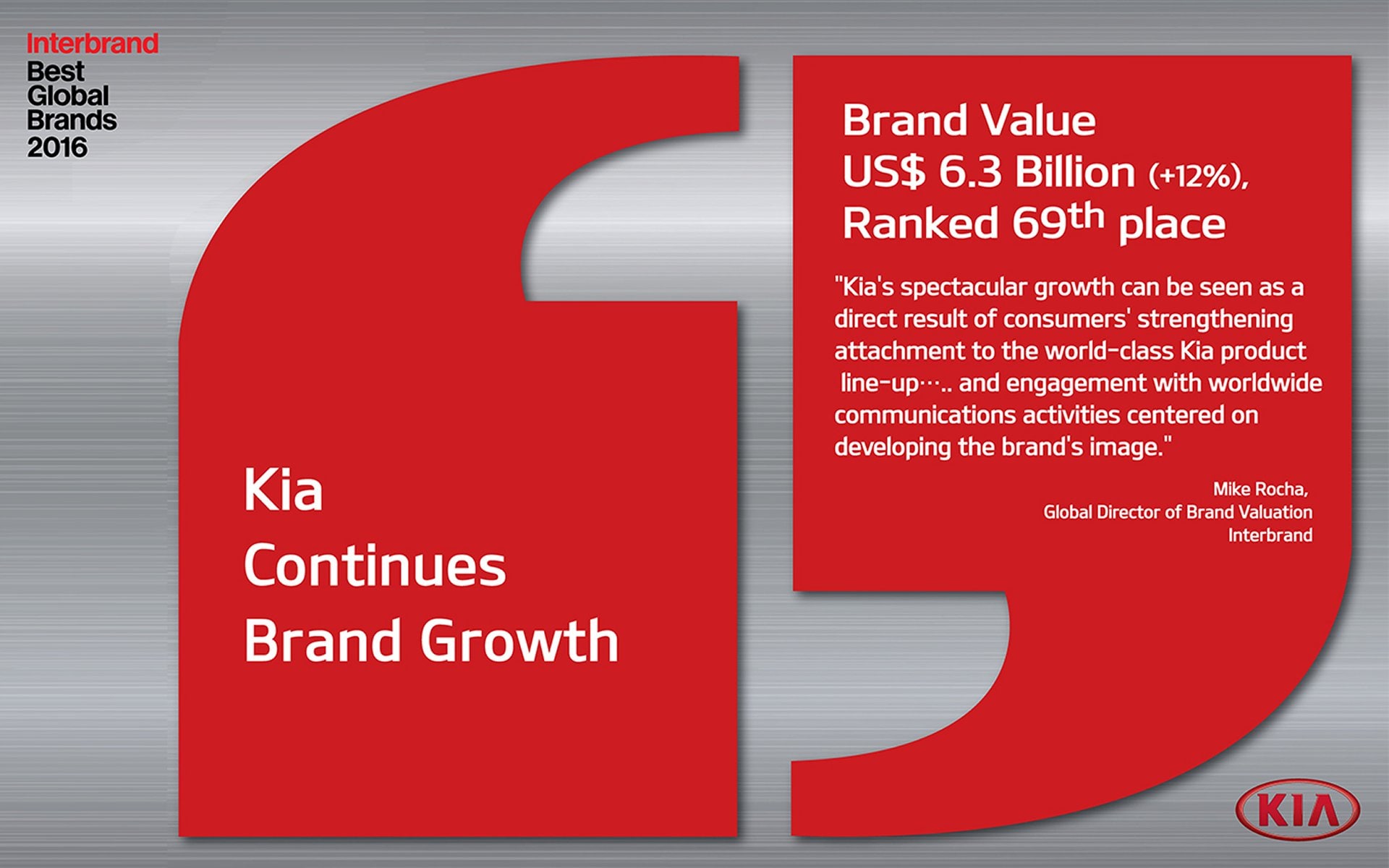 A 'Best Global Brand.' Five years in a row.
We are proud to announce that for 2016, Kia has moved up to number 69 on Interbrand's list of 100 Best Global Brands, having made the cut for the fifth consecutive year. In just the past year, our strong performance as a global brand has increased our brand value more than 11%, growing to an estimated $6.3 billion USD. In fact, in the four years since just 2012, our brand value is up over 50%, and an astounding 6.5x since 2007.